HAPPY THANKSGIVING!
11/22/17 - 06:18 AM
HAPPY THANKSGIVING
CLASSICS AAU BASKETBALL
PLAYERS AND FAMILIES!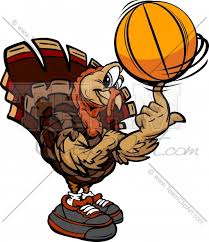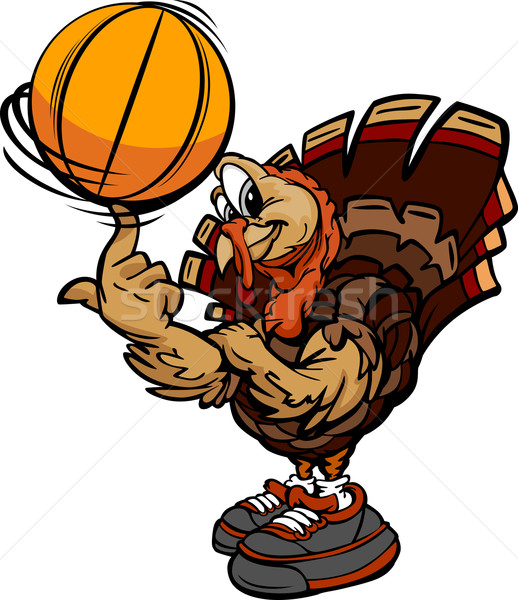 ---
Classics AAU Basketball Tryouts for 11U/5th Grade Boys Team
11/22/17 - 06:06 AM
Classics AAU Basketball is excited to announce a second tryouts session for our 11U/5th Grade Division Boys team for 2018.
Tryouts will be held Saturday, December 2, 2017, 930-11am at Earl Wood Middle School.
For the registration form that should be downloaded, printed and filled out, click here
for
registration form.
Eligible athletes can not turn 12 before 9-1-18.
Athletes should arrive by 915am to check in.
For additional information, please contact Coach Wisdom Martin at (240)
273-2840
or email us at info@classicsbasketball.com
---
Pre-Tryouts Week Open Gym Schedule
9/6/17 - 06:01 AM
During the week of September 5th thru 7th, before tryouts on September 9-10, Classics Basketball is holding several pre-tryouts open gym nights.
Come meet the coaches and get in a workout at these pre-tryouts sessions, so you ll know what to expect on the weekend that follows! The listing below shows the different session dates, times, age/grade division and gym location. You do not need to pre-register for these - just show up to get in some fundamentals work and some 3on3 and 5on5 sets.
Day
Time
AGE/GRADE DIVISION OPEN GYMS (Coaches leading sessions)
Location
Tue, Sep 5, 2017
6-730pm or 730-9pm
6-730: 12U Boys (Charles, Andy, Edgar, Kerry),
730-9: 6th Gr Girls (Perry,Andy)
Hoover Middle School Gym
6pm - 8pm
8th Gr girls (Paul, Terri, Rob, others)
Westland Middle School Gym
7:30pm - 9pm
730-9: 13U & 14U Boys (Marc Lo & Mark La)
Twinbrook Elementary School Gym


We're sorry gym was closed - CUPF permit office was not informed either - see you Thursday at Earl Wood!

Wed,Sep 6, 2017
6-730pm or 730-9pm
6-730: 4th & 5th Girls (Keith and Andy) , 730-9: 7th Gr Girls (Malcolm and Eddie)
Newport Mill Middle School Gym
6pm - 7:30pm
6-730 10U Boys (Paul and Brent)
Pyle Middle School Gym
Thu, Sep 7, 2017
6-730pm or 730-9pm
6-730 11U Boys (Antione, Mark, Wisdom, Eric), 730-9 13U & 14U (Boys Marc Lo & Mark La)
Earle B Wood Middle School Gym
7pm - 9pm
9U/8U Boys (Adam, Mike)
Kensington Parkwood Elementary School Gym
---
Classics AAU Basketball Fall Tryouts Schedule Now Posted
9/3/17 - 01:52 PM
The tryouts schedule for the Fall tryouts weekend Sept 9-10 is now available on the Tryouts information page. Here is a direct link to the

schedule PDF


Please check back in case of updates.

Also on Sept 5, 6 and 7 Classics will be holding several age/grade specific open gym workouts - the schedule for those will be posted on the main page by August 30th, along with updates to our Player Development Programs with Coaches Harding and Pinchback and the return of Friday Night Hoops!

Also, stay tuned for our popular outdoor dawg dayz of August outdoor conditioning workouts that will begin starting this coming weekend August 19th!

TRYOUTS REGISTRATION OPTIONS: Please arrive at least 15 minutes prior to the first session with our

registration form

filled out OR EVEN BETTER pre-register on-line through the Player Profile page -

click here

.
IF YOU ALREADY RECEIVE CLASSICS UPDATE EMAILS YOU ARE ALREADY PRE-REGISTERED FOR TRYOUTS - PLEASE DO NOT RE-REGISTER WITH A PLAYER PROFILE!!!
---
Conditioning Workouts Resume August 28th - Updated August 30th
9/1/17 - 01:51 PM
The Fall-Winter team tryouts schedule is available thru the Tryouts page on the website - in case you missed the prior email or recently submitted a player profile. Tryouts sessions for Grades 2-8 wil be held on Saturday Sept 9 and Sunday Sept 10 at Churchill HS gyms.

High School (9-12) grade players: please contact your coaches about Fall practices and exposure event schedules or check into your TeamSnap team account.

Outdoor Conditioning Workouts will resume starting today August 28 through Labor Day at the Tilden Middle School track as follows:

8/28, 29, 30, 31, 9/1: 615-745/8pm
Saturday 9/2, 9-1030am
Sunday 9/3, 3-430pm
Monday 9/4, 9-1030am
Workouts involve about 15-20 minnutes of stretching and dynamic warmups, an hour of conditioning runs (timed) and some speed, agility and additional conditioning drills, followed by a cool down and then 20-40 minutes of pick up on the basketball courts.

Pre-Tryouts Week Open Gyms - Schedule of various open gyms by Age/Grade Division is posted in a separate news article for Sept 5-7 open gyms in the evenings.

Schedule and details about the Classics Player Development programs (Harding Hoops, Pinchback Basketball, and Friday Night Hoops Clinic) will be updated on the Player Development page by Sept 4.

Keep enjoying the last week of summer!

Regards,
Coach Andy
---
Pre-Tryouts Outdoor Workouts, Skills Clinics and Grade/Age Open Gyms
8/20/17 - 12:23 PM
The Fall-Winter team tryouts schedule is available thru the Tryouts page on the website - in case you missed the prior email or recently submitted a player profile. Tryouts sessions for Grades 2-8 wil be held on Saturday Sept 9 and Sunday Sept 10 at Churchill HS gyms.

High School (9-12) grade players: please contact your coaches about Fall practices and exposure event schedules or check into your TeamSnap team account.

Outdoor Conditioning Workouts started Saturday August 19th and will continue through Labor Day at the Tilden Middle School track as follows:
8/21, 8/22: 615-8pm
(Break 8/23-8/27 self workouts list will be provided)
8/29, 30, 31, 9/1 615-8pm
9/2, 9/3, 9/4 9-1030am

Pre-Tryouts Week Open Gyms - Schedule of various open gyms by Age.Grade Division will be posted to the website and emailed out by 8/28 for Sept 5-7 open gyms in the evenings.

Schedule and details about the Classics Player Development programs (Harding Hoops, Pinchback Basketball, and Friday Night Hoops Clinic) will be updated on the Player Development page by Sept 4.

Keep enjoying the last couple of weeks of summer!

Regards,
Coach Andy
---
Classics Dawg Dayz of Summer
8/11/17 - 07:01 PM
I hope you are all enjoying our unusual respite from the typical dawg days in DC with 95 degrees and 80+% humidity. This is a brief update email on things that have been happening over the summer and a look ahead for the new AAU program year for the Classics AAU Club,

First a review of the past couple of months:
- Congratulations to the 5th Grade Girls A team under Coaches Finney, Pier, and Williams for winning the 6th grade dvision at the Keystone State Games and to the 5th grade Girls B Stadnik team for winning the 5th grade division on July 30 in York PA. Our 8U boys Leucking team and the 7th grade Girls Dwyer teams both played in their respective AAU Nationals in June.
- 8 of our high school girls players attended the Univeristy of New Haven prospect camp on August 4th and performed very well there and then they played in the Keystone State Camps Elite Shootout on Sunday the 6th at Susquehanna University. Five of the 8 girls were selected as Shootout MVPs. The shootout was broedcast live to over 1000 college coaches who were watchig the games Sunday afternoon and several players have already been contacted.

Looking ahead:
- Several of our recent high school graduates are heading off to college soon to play hoops at Cornell, Tulane and a few other schools. Plus a few of our former club athletes were here for the summer from college and were helping out with coaching and they too are headed back soon for fall training and school.
- Fall tryouts will be held Sept 9-10 at Churchill High School - the detialed schedule will be sent out and put up on the website by August 15th. We will also begin to hold some outdoor conditioning workouts starting on or about August 19th-20th weekend - details wil be sent out next week as well.
- The coaches are going to be meeting this wekeend to work out gym permit assignents for teams for the school year and to plan out the tryouts and discuss the fall annd winter team programs.

Please enjoy the last few weeks of summer and we ll see you soon!

Regards,
Coach Andy
---