Classics 8th Grade Girls (Team Ross) Win the Charm City Holiday Classic
12/19/16 - 03:28 PM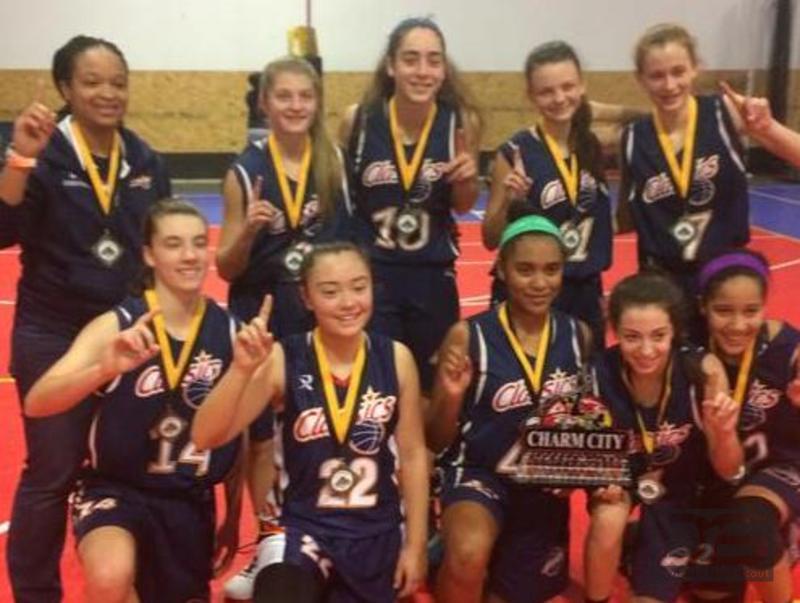 Congratulations to Coach Tammy Ross's eighth grade girls team for coming out on top at the Charm City Holiday Classic this December!
Every game was hard fought and well earned, with the Classics girls beating the Maryland Hurricanes and Lady Shutdown along the way. They ended up in the Championship against an NYC team, New Heights, to win the final game 41-39 with an impressive 3-point shot play orchestrated by Coach Ross. Point Guard Kiyo Kariya was named Tournament MVP!
GO CLASSICS!
---